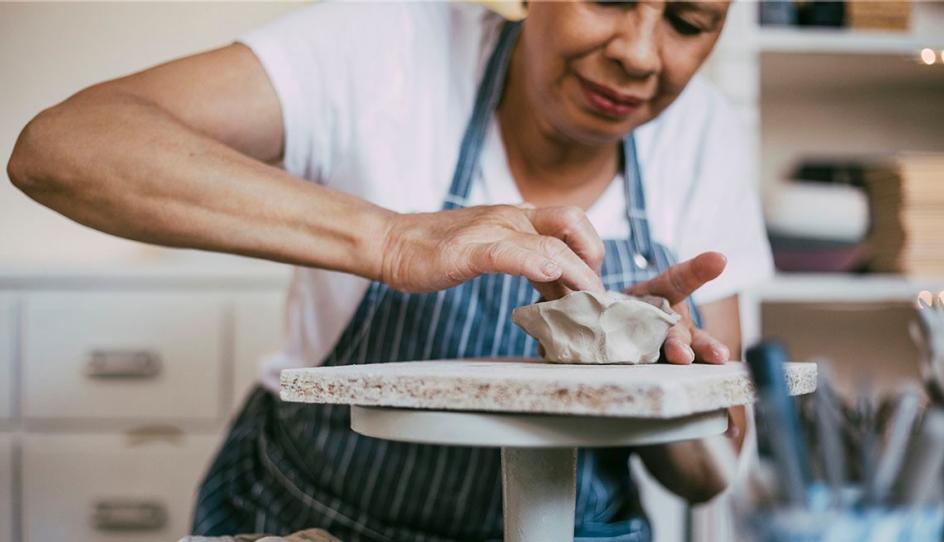 When patients first arrive for art therapy, Meera Rastogi invariably hears their misgivings about their lack of talent. "They all say, 'I'm horrible. It's going to look ridiculous,' " said Rastogi, psychology professor and coordinator of the University of Cincinnati's Pre-Art Therapy Certificate Program.
Rastogi assures patients repeatedly that therapy carries no pressure to create museum-worthy masterpieces. Her favorite quote preaches that being bad at something is a prerequisite to becoming good at it. Moreover, the goal of art therapy is to improve one's health.
In recent years, research has uncovered a range of health and wellness benefits for older adults who engage with arts, according to Rastogi and other experts. In the past decade, scholarly understanding has deepened greatly, but there is room for further elucidation, they note.
"There's lots of evidence that taking part in a creative or arts-based program can benefit older adults in the community and in nursing homes," said Jess Bone, a research fellow in epidemiology and statistics at University College London (UCL).
Bone and her colleagues have found that older adults who go to concerts, plays or galleries; participate in community arts groups; or pursue hobbies regularly show increased satisfaction with life and have a more positive mood plus a stronger belief in being able to achieve desired outcomes.
These activities, in turn, "are associated with a lower chance of developing dementia, depression, becoming frail, being lonely and premature mortality," Bone said.
To learn more about the ways art can benefit your help, from AARP, CLICK HERE.