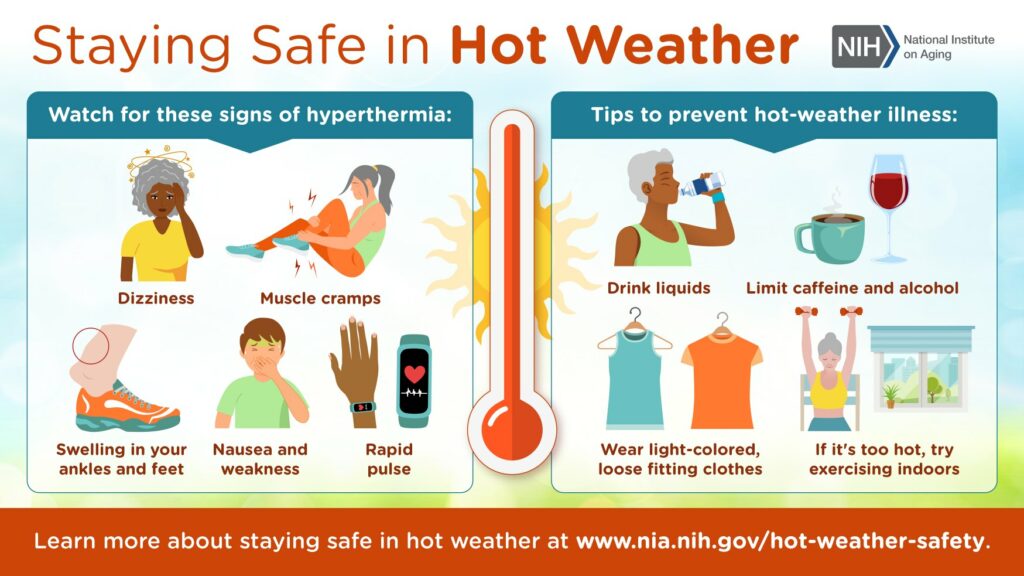 Too much heat is not safe for anyone. It is even riskier if you are older or have health problems. It is important to get relief from the heat quickly. If not, you might begin to feel confused or faint. Your heart could become stressed and stop beating.
Being hot for too long can be a problem. It can cause several illnesses, all grouped under the name hyperthermia.
To learn more about heat risks and prevention, from the National Institute on Aging, CLICK HERE.